Welcome
About 50 metres outside the St. Laurent village, down a small country road, along a lane lined with chestnut trees which leads to a chateau, discover the garden enclosed by shady wild hedges. Let yourself be enticed by this house renovated to contemporary standards and which holds 150 years of history. This is a welcoming and peaceful countryside.
Saved from time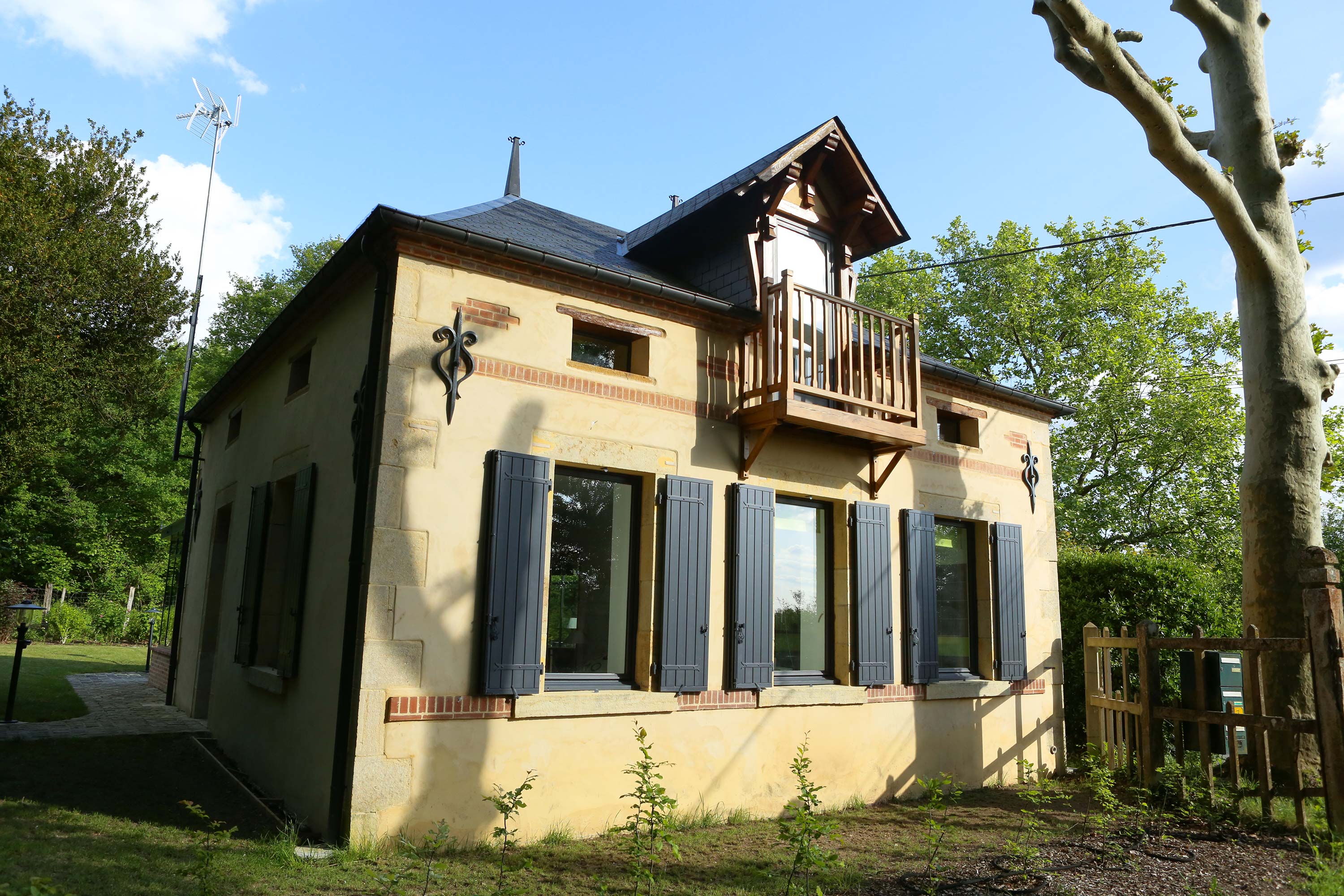 The gatehouse of the Castle of l'Ormoy escaped the ravages of time. The owners, who live common castle, made a charming Gite out of that house they could not bring themselves to leave abandoned. Entirely stripped down and renovated from top to bottom, it became a place where everyone agrees that life is good because it feels good.
6 people / 3 rooms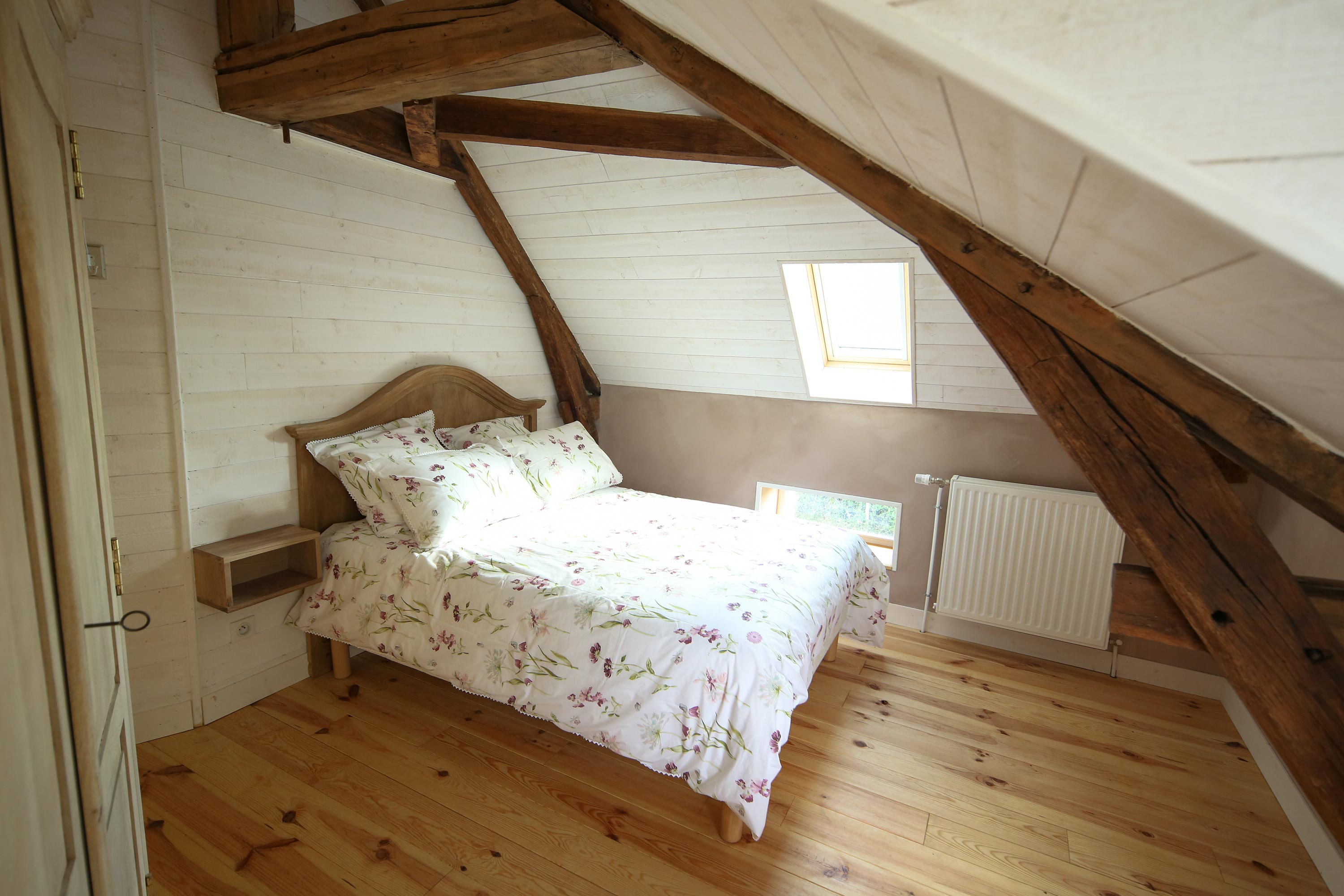 The simple decoration with quality wood combines modern materials. Refined and comfortable furniture, a modern conservatory, personalized rooms, gray tones combined with cheerful and bright colors, everything is in harmony with nature. If you are in search of nature and inspiration and you do not necessarily want a rustic or austere decor, your are welcome to the Gite de l'Ormoy.
Enjoy Nature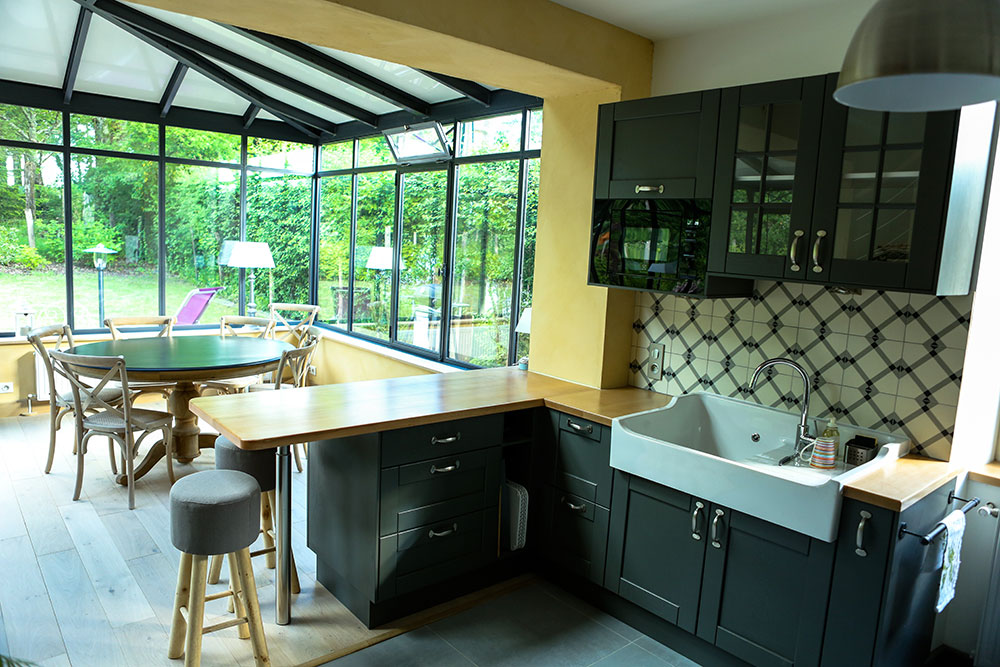 The high level of comfort did not distort the rural and natural character of the place. On the contrary. Nature is tamed, it surrounds and protects the place, caring, conducive to daydreaming, to rest and serenity. Away from the world but at the crossroads and regions, the Gite de l'Ormoy offers a new way to relax and enjoy the moment. Because it is beautiful, simple and comfortable at once.
A country retreat to suit everyone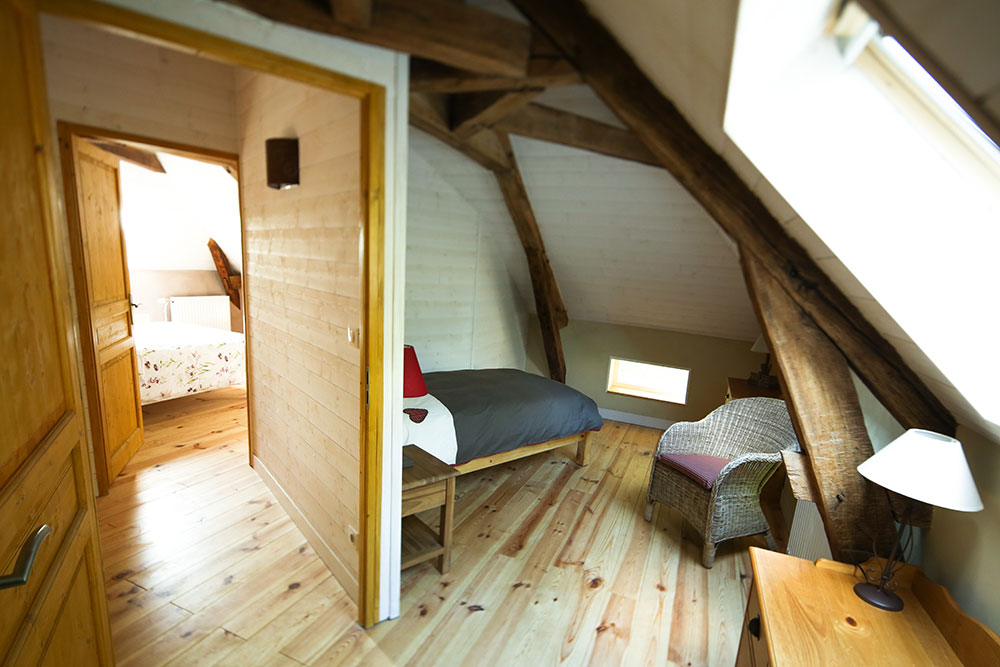 If you are either on your own, a couple, a group of friends or a family, our country house will perfectly adapt to your needs so that you may enjoy every single restful and memorable moment.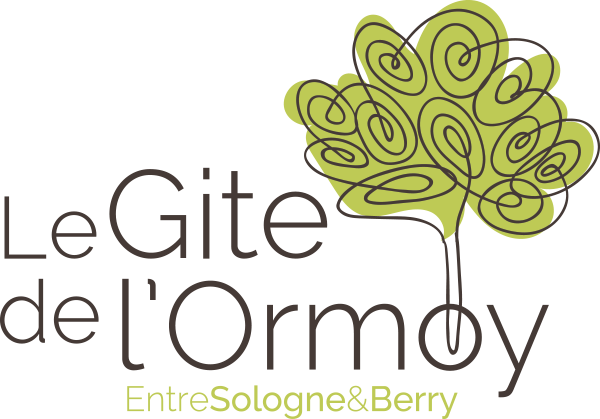 Services
As well as the restful and pleasant atmosphere we can also propose several extra services to make your stay even better :
Filled fridge

WiFi

Television

Dishwasher

Washing machine

Vélos

Horse riding
Testimonies
Wow, so Amazing! Le Gîte is part of a large beautiful estate, and used to be where the workpeople stayed. Gabriel and Pascale transformed this house into a very pleasant place to stay. It's build as if they would like to stay in it, without compromises. Very pleasant an cozy decorated, with a modern touch, showing the old parts of the building were it adds value. Next to that, the house is very well build, quality is all over. Besides all this, the house has all you could ever need, like a very pleasant sounding radio, tv's were you could need them, nice bathrooms and a bedroom for the kids that you would like to take home. We stayed there for a week with two kids and had a good time. It's close to Bourges which is a very nice city. Castles are nearby, the zoo of Beauval is a good hour drive. If you love the peace of the country side, enjoy quality and know your way around in the centre of France, or would like to find out, this is the place. There is a whole pile of info to get you started, and internet to get you further.