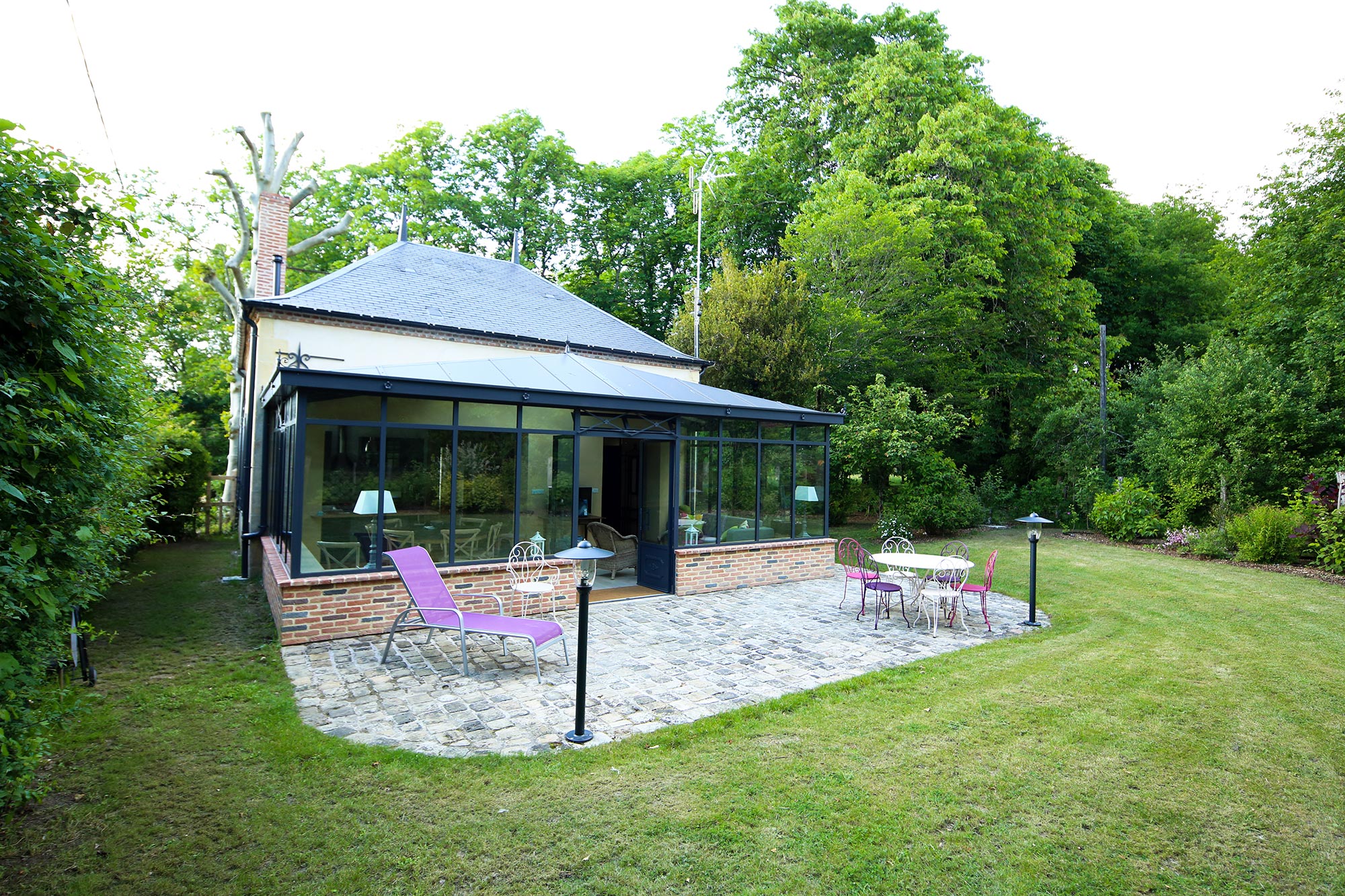 Are you a horse rider and would you like to ride country trails and other county paths ? Two stalls in our stables and a paddock are available for your horses.
To avoid stress and any discomfort and to make your stay more pleasant, you can, if you would like, find the ingredients for a cold meal on your arrival. Fruit, cheese, cold meat, bread and fresh drinks to avoid having to do last minute shopping or to look for a restaurant after your long trip. You can choose the contents of the fridge yourself and dine peacefully at home.
Filled fridge
Let us make your stay easier. If you wish we can fill the fridge for your arrival. A meal and a breakfast for 15€ by person.
WiFi
Easy access to Internet. You can have access to Internet throughout the house and even on the patio by WiFi.
Television
A rainy day or feeling like a rest ? No problem, settle down peacefully on the sofa and enjoy a film together with friends or family.
Dishwasher
Save time by letting the dishwasher take care of the dishes so that you can enjoy your stay and have enough time for your activities. Your holiday with us is for resting.
Washing machine
You can enjoy each minute of your holiday by letting the washing machine take care of your laundry.
Bicycling
Moyen de transport idéal pour profiter des chemins en forêt et admirer les paysages typique de la région.
Horse riding
If you would like to bring your horses with you we would be very pleased to accommodate them in our stables and meadows.